Study like you scan: with real-time imaging.
Cardiac sonographers know that a still image only tells part of the story.
Explore our extensive library of heart-related anatomy and pathology videos that offer an exceptional educational opportunity for both novice and experienced sonographers. Our collection unlocks the fascinating realm of cardiac sonography like never before. The Adult Echo Digital Cases are 100% online and accessible 24/7. With over 190 video clips in 13 categories, you'll be captivated cine after cine.
Expert Guidance

: Learn from our expert as they decode simple anatomy to complex pathology cases with clarity. 

Comprehensive Coverage

: Explore a wide range of topics, from routine to rare, ensuring you're prepared for any challenge.

Detailed Explanations

: Understand every subtlety, from anatomy to pathology, with thorough explanations.
You have the choice of two interactive modes to engage with the content:
Learn Mode: Select a category and an anatomical view or pathology. Each video includes a detailed voice-over narration that guides you through the findings.
Test and Learn Mode: After choosing the category, watch just the video clip and practice describing what you see.   Then, watch the learn mode video immediately after to see if you got it correct. This mode is like flashcards, but much more effective for cardiac sonography!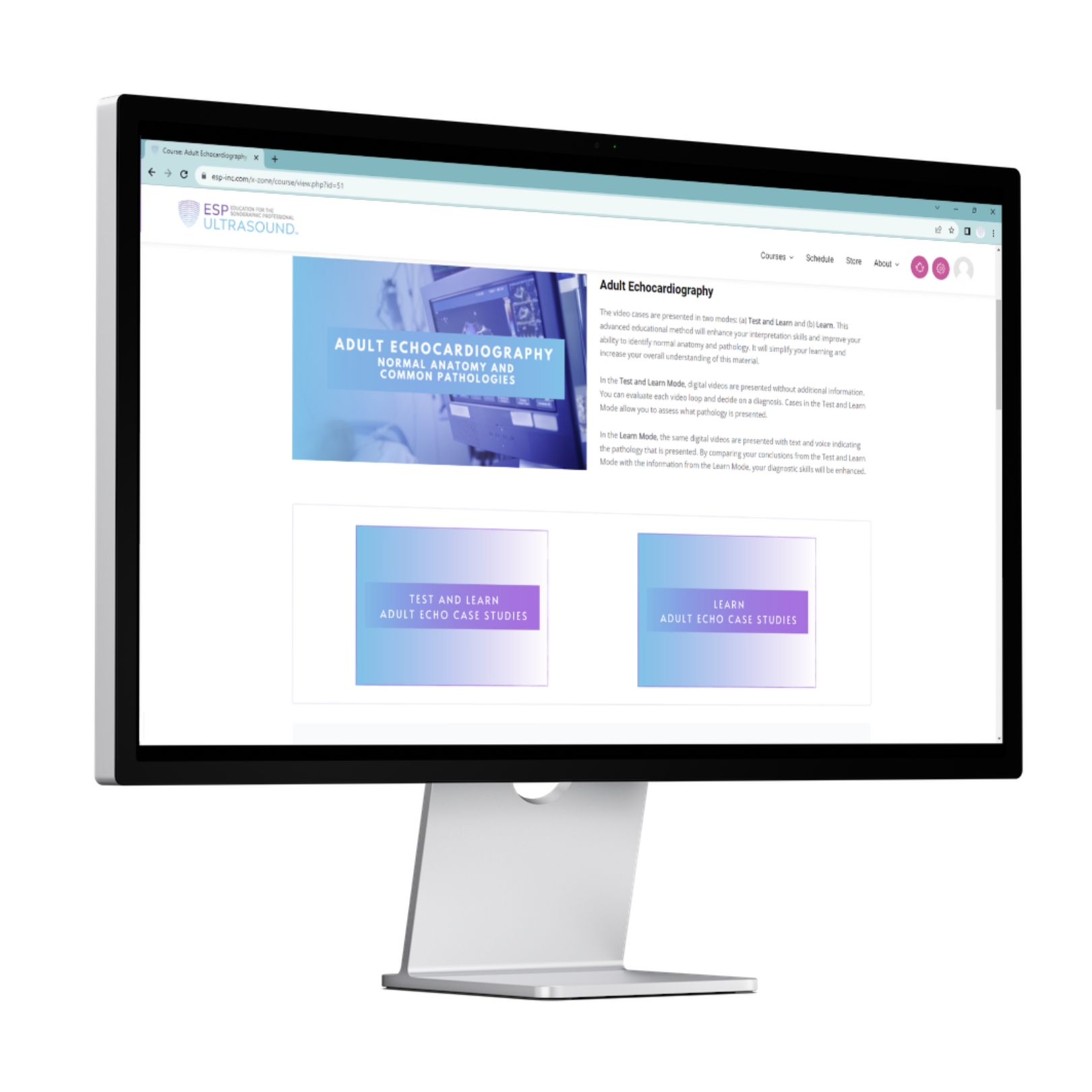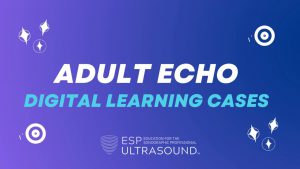 Click HERE for an exclusive preview of ESP's Adult Echo Test & Learn Digital Video Case Studies, your gateway to mastering echocardiography!
Your purchase gets you access for 12 months. A small yearly renewal fee is required for continued access after the first 12 months. 
Steps to success: Unlock your path to echocardiography success with our digital video cases.
Step one: Test yourself. Immerse yourself in video loops presented in their raw clinical setting, without annotation or comment. Test your knowledge and skills by identifying structures and diagnosing pathologies independently.
Step two: Learn. Take your learning experience to the next level. Explore the normal and pathology video loops. Narrated by our subject matter expert, the videos provide interpretation, giving valuable insight and guidance.  
Step three: Succeed. Reinforce your knowledge, refine your skills and gain confidence in your ability to interpret echocardiographic images.