The most respected and critically acclaimed ultrasound physics textbook!
Dive into ultrasound physics with the iconic, Understanding Ultrasound Physics (UUP) textbook, written by the renowned Dr. Sidney K. Edelman, Ph.D. The UUP textbook is known for simplifying ultrasound physics. Its clear language and engaging illustrations ease learning. Plus, it includes thought-provoking questions as well as offers ESP's X-ZONE access, an interactive platform that is designed to help you pass your certification! With this book, mastering ultrasound physics is no longer daunting.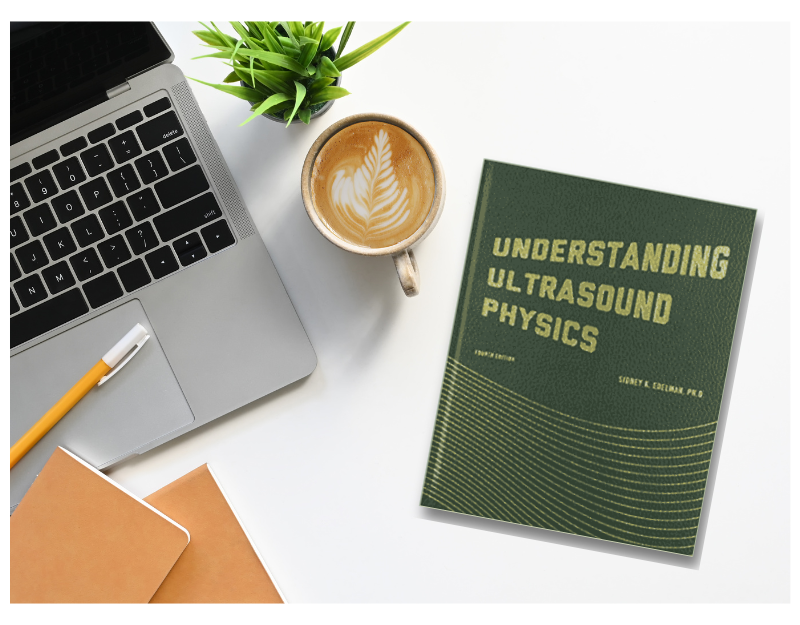 Master the principles and applications of ultrasound physics with these exclusive benefits:
Visual learning: Immerse yourself in 424 full-color pages featuring over 350 illustrations and images, enhancing your understanding of complex concepts.
Extensive practice: Reinforce your knowledge with over 700 review questions that are accompanied with detailed answers.
Included access to exam preparation: Gain an extra edge with an included two week access to one full length, practice exam through ESP's innovative X-ZONE.
Colleges and Educational Centers… order in bulk and save!
Grab our special offer on bulk book orders now.
Order 5-10 books = Get 5% off
Order 11-20 books = Enjoy 15% off
Order 21 or more books = Save 25% off
Give your students the key to mastering ultrasound physics with this must-have resource. It's their ticket to acing their studies and setting the foundation for a successful career in sonography.
Get your copies now!