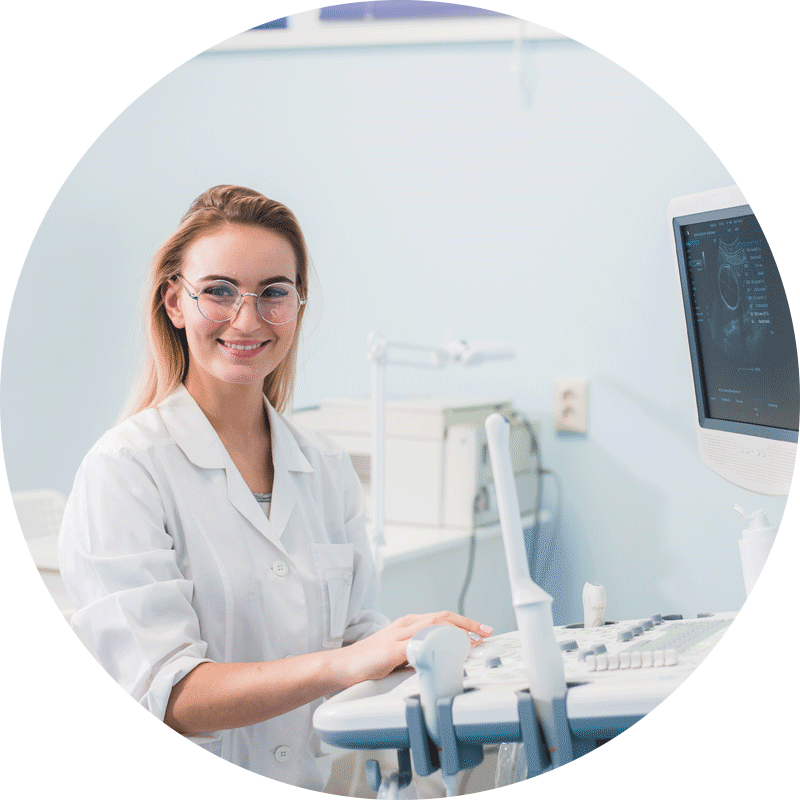 Interactive education for expanding clinical knowledge.
ESP's Fetal Echocardiography program is aimed at cardiac and obstetric sonographers seeking registry preparation and/or continuing medical education. Julia Drose is a distinguished sonographer and educator with superb instructive skills and extensive clinical experience. She is a luminary in Fetal Echocardiography.
Her comprehensive course outline will complement the numerous video loops and still images of normal and abnormal fetal cardiac anatomy. She holds registries in fetal echo, adult echo, ob/gyn, abdominal and vascular technology. She is a recipient of the American Institute of Ultrasound in Medicine (AIUM)'s Distinguished Sonographer Award. Julia is the editor of the widely respected textbook Fetal Echocardiography.
Julia's seminar students will enjoy great success in expanding their clinical knowledge and achieving their professional goals.
Instructor: Julia Drose, BA, RDMS, RDCS, RVT, FAIUM, FSDMS
Julia Drose is an Associate Professor in the Department of Radiology, University of Colorado Health Sciences Center. Julia managed the Departments of Ultrasound and Prenatal Diagnosis at the University of Colorado Hospital for 35 years before retiring in 2017. Julia served as chairperson of the ARDMS exam development task force on fetal echo. She holds registries in fetal echo, adult echo, OB/GYN, abdominal and vascular technology. She is a recipient of the American Institute of Ultrasound in Medicine (AIUM)'s Distinguished Sonographer Award. Julia is the editor of the widely respected textbook Fetal Echocardiography, which released its second edition in 2010. Julia is a renowned sonographer with a career-long commitment to excellence in ultrasound education. Julia is a strong addition to the ESP faculty